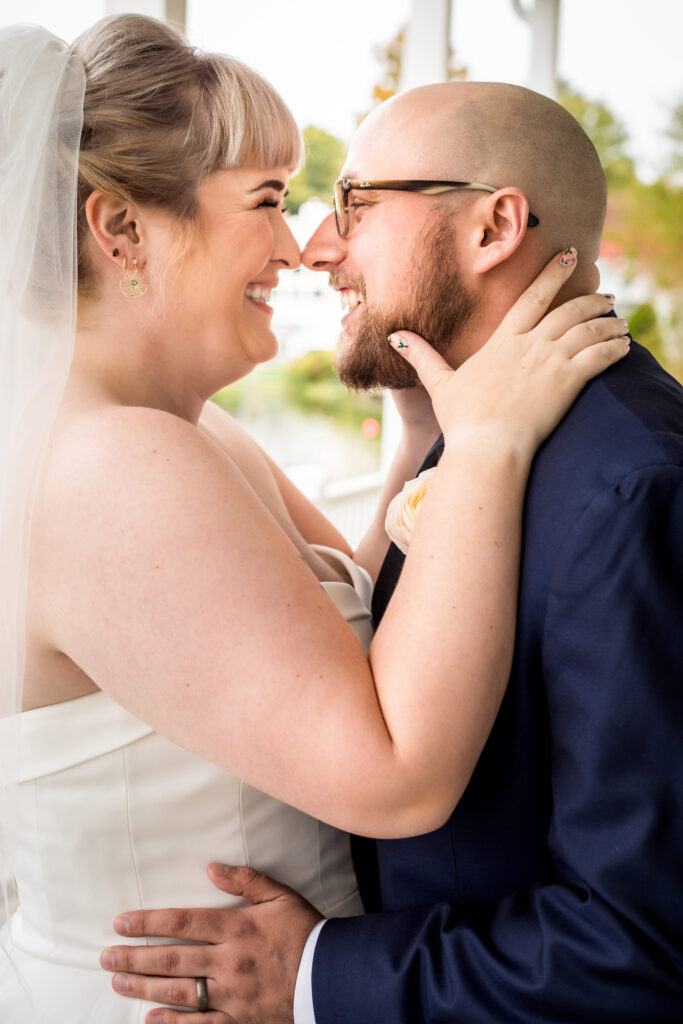 Maggie and Brian are the kind of people that you leave feeling like you know them forever after only meeting them once. They are equal parts kind, creative (so much of their killer wedding was DIY), and determined to make life a fun adventure together. I first met Maggie at her sister's wedding a few years ago, and was so excited to celebrate another milestone with this wonderful family.
Instead of the average venue, Maggie and Brian decided to have their wedding in the community that they grew up spending summers in. We started the morning with Maggie and her loved ones at their family cabin — there was tons of laughter, the most gorgeous and unique details, and the kindest of humans. Everyone there was just so excited for Maggie and Brian's wedding day to finally be here.
We made our way down the block and to their gorgeous ceremony at the clubhouse. They were finally married on wedding date number two while being cheered on by their family and friends. They said the sweetest of vows in front of arguably the coolest ceremony backdrop ever.
They danced their way down the aisle and after a brief break dodging the rain for their portraits, we partied right on onto their reception. Amongst some of the most colorful flowers I've ever seen, we celebrated Maggie and Brian as they start this new chapter together. There were heartfelt toasts, an ice cream cake, and a dance floor that was packed until the very last song. It couldn't have been a better celebration for two better people.

Cheers you two! You're the very best!
Vendors:
Venue – Bloomerside Pavillion
Hair and Makeup – On Line Hair Designs
Florist – A Petal to Peddle
Coordination – Unruffled
Officiant – Perfect Union Officiants
DJ – Sarah Van Buren
Lighting – Omnivent Lighting
Cake – Brewster Carvel