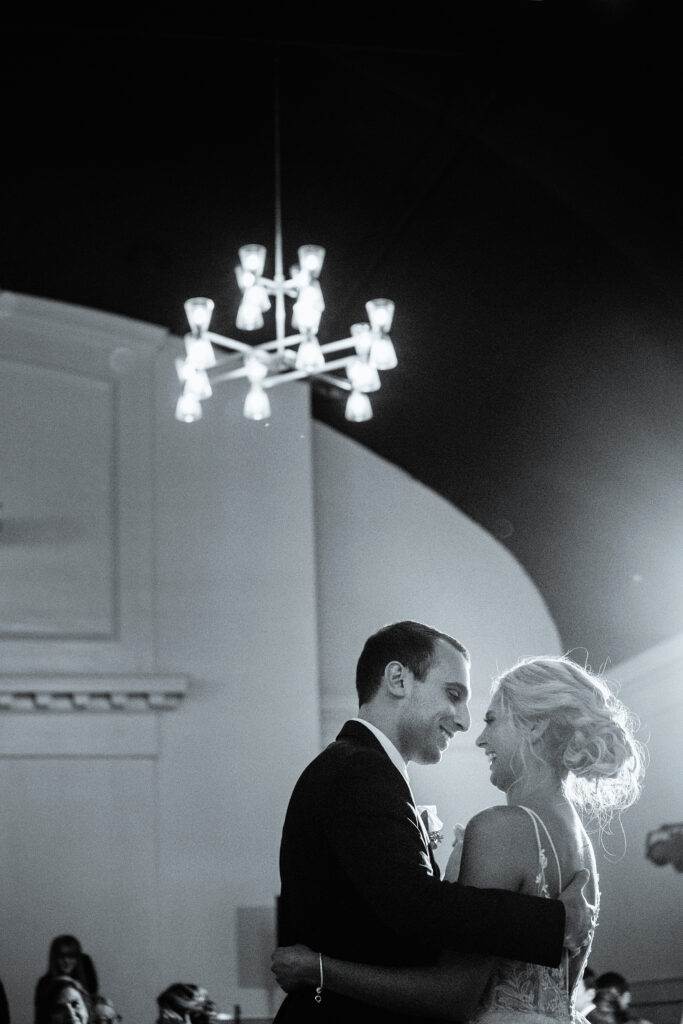 Lauren and Matt's wedding was one that I was so looking forward to all year, and oh boy did it live up to my expectations. These two are so sweet together and so clearly head-over-heels in love — it was the perfect wedding day.
We started the morning at Lauren's childhood home where she was surrounded by her favorite humans. There were gorgeous details (come on, how cute is that purse??!), the kindest people, and dogs in tiny tuxedos. The whole room was bubbling with excitement that turned into tears the second Lauren got into her dress. The tears only picked up from there with her first look with her father. Lauren's dad is such a great man who absolutely adores his daughters, it showed in every thing he did throughout the entire day.

Since Lauren and Matt were using traditional vows for their religious service, they opted to write each other private vows to read prior to the ceremony. They were heartfelt, funny and officially a new addition to my list of lovely traditions.
The love shown all morning only bubbled up even more as Lauren walked down the aisle and they saw each other for first time that day. They exchanged vows with their friends and family watching, sealed them with a kiss and danced their way back out the aisle.
Even the Buffalo weather understood how special these two are, it was beautiful beaming sun throughout their whole portrait session at Delaware Park. They laughed, there were some pretty sick dance moves, and we started the celebration for Lauren and Matt.

As we made our way into their gorgeous reception at 500 Pearl (can you believe Lauren's mom made those centerpieces??!), the energy only went up from there. There were toasts that made us cry laughing, sweet formal dances, an epic city sunset, and some stellar dance moves for the books. There couldn't have been a more fitting celebration for two kinder people.

Cheers you two! Thank you for being nothing but wonderful!
Vendors:
Hair and Makeup – London Victoria's Salon
Dress – Bliss Bridal
Florist – Elaine's Flower Shoppe
Venue – 500 Pearl
DJ – CJ Sound
Dessert – Ohlson's Bakery