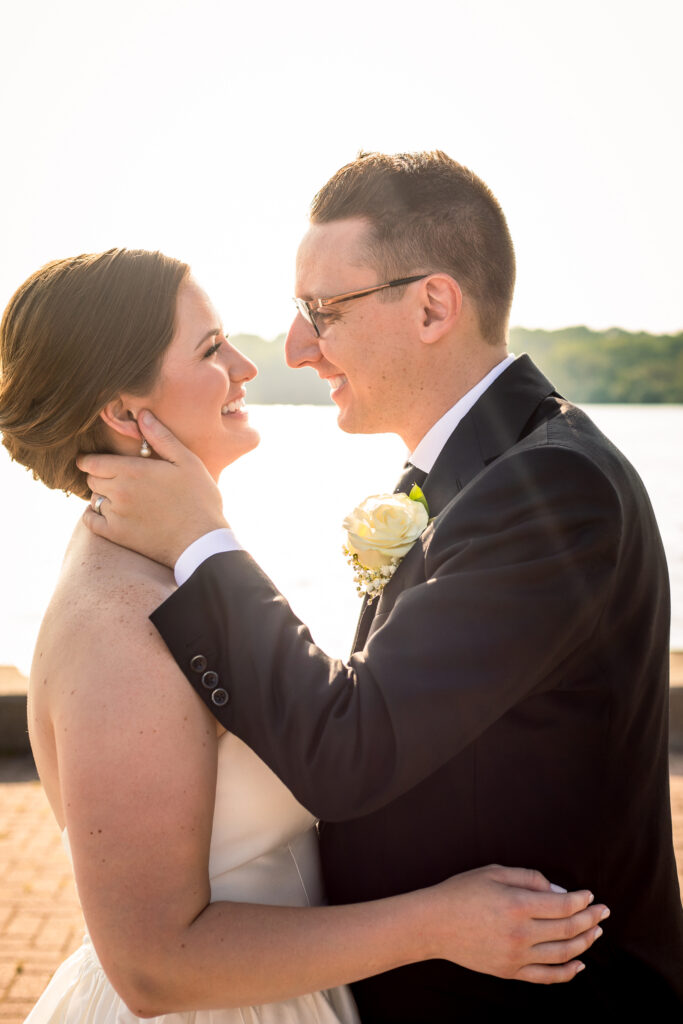 If you were to look up the definition of a partnership based in love, Emily and Thomas would right right in there. These two are so completely at home with each other and their adventure of a life together. To honor their relationship, they chose to have a wonderfully intimate restaurant wedding at New York Kitchen. It couldn't have been a lovelier day to celebrate two kinder people.
We started the morning at a gorgeous AirBNB with Emily's favorite people. There was beautiful jewelry and one of my favorite dresses of the year (it has POCKETS!!), and really sweet family that were just so excited for Emily and Thomas to be married. Instead of a traditional florist, Emily did the most personal thing that I am now determined to make thing — she ordered flowers from a market and they spent the morning picking out their favorites to make their bouquets. Each one reflected the woman that carried it, it was perfect. After buttoning all of Emily's dress buttons, we made our way over to the church for the ceremony.
Now I was told from the start that Thomas was an emotional guy, but from the second he saw Emily walking down the aisle (and let's be real, a little bit before too) he had eyes for no one else in the room. They exchanged vows surrounded by their favorite people and sealed them with a kiss and a dance back down the aisle.
Those beaming smiles didn't dim for a second throughout their portraits, despite the heat. They twirled, laughed, and soaked in all of that joy of finally being married. Emily and Thomas danced that joy right into their dinner reception to celebrate with their guests. There were heartfelt toasts and sweet first dances while they ate a fabulous dinner by New York Kitchen. It was the perfect day.

Congratulations you two! Thank you for being nothing but wonderful.

Vendors:
Hair – Tru Salon
Makeup – Fernanda Fadigas from Salon A Go Go,
Dress – Justin Alexander from Two Hearts Bridal
Suit – One Custom Clothier
Florist – Flowers from Houle Flower Farms, curated by family
Venue – NY Kitchen
Desserts – Gourmet Goodies