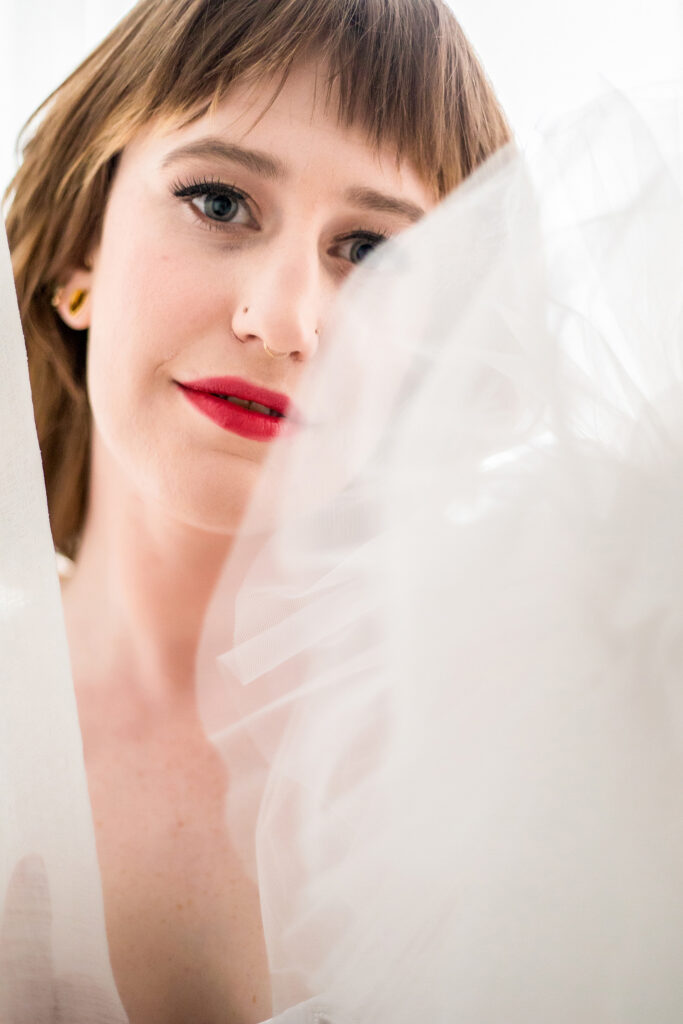 If you have ever had even a 30 second conversation with Charlie, you know how magnificent they are. They are a true artistic spirit that spends their life connecting with others as much as they can. Charlie has lived all over the country and I am so glad we were able to meet up while they call Buffalo home.
They wanted to feel at home in their own skin, and like a total badass for their boudoir session — and boy did they hit that out of the park. We danced it out, played in the new gauze curtains and the "murdered your rich husband" robe, and celebrated the hell out of all extraordinary human that Charlie is.

Cheers to another year of feeling at home in your own skin dear.